The Music City Male Strippers Difference
The ONLY Male Strippers in the Country Featured on Jimmy Fallon and Five Reality Shows

Highest-Rated In-Home Stripper Service in the Country
No Bait And Switch – You Get The Performer You Choose

Honest, All-Inclusive Pricing – Tip Dollars are Included

Real Pics of the Performers – Absolutely NO CATFISHING

Performers Arrive On Time – No "2-Hour-Arrival Window"

No Money Down Until Your Specific Performer Guaranteed

Communicate With Your Male Stripper Before the Party

Available at All Airbnbs & Hotels in Nashville

Private Studio Available to Host Your Performance
Did You Watch Jesse and RC on the Season 2 Finale of The Bradshaw Bunch on E!
Two Nashville male strippers on a firetruck with Terry Bradshaw! Learn more here.
We offer the only FLAT RATE PRICING in the industry
We don't trick you with a low price by hiding the minimum tip requirement. Our prices INCLUDE the industry standard $200 minimum tip. Don't be fooled!
Our Incredible Nashville Male Strippers
Our Incredible Nashville Male Strippers
RC is the most-booked bachelorette party stripper in America. He's charming and sexy with moves better than Magic Mike and fun activities for everyone at the party. He is respectful yet performs tantalizing and unbelievable moves you won't see anywhere else.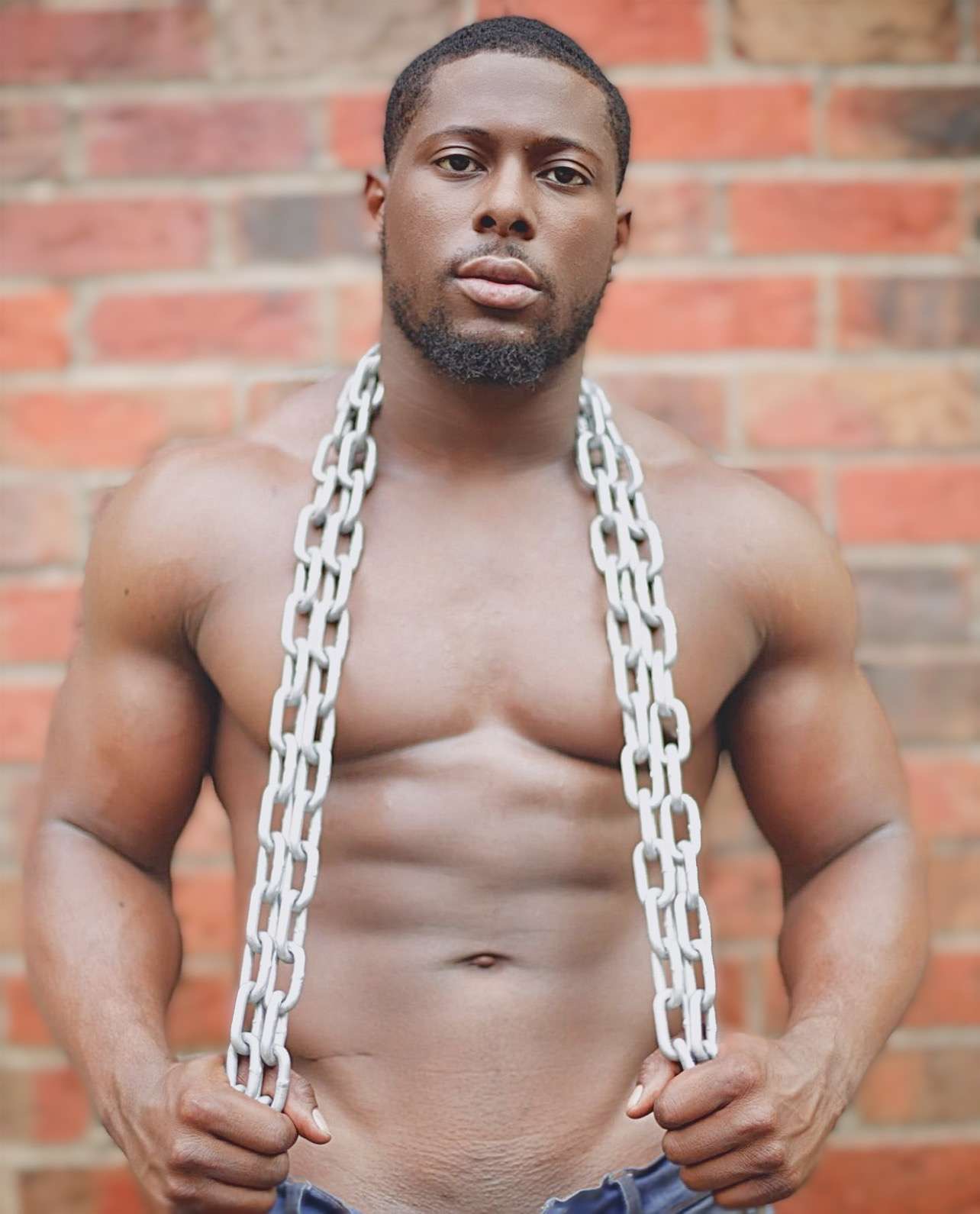 Sexy and seductive Adonis is an educated, southern gentleman ready to please and entertain your guests. Full nudity available. Select Adonis on the booking page.
Book Like a TV Producer
TV shows use MCMS because they are the only company with actual pics of their strippers not trick pics of models. TV producers need to know who is showing up and so do you. Get the male stripper you want!
Fast and Easy
Booking is fast and easy with plenty of helpful guidance by phone, text or email from Bethany or Robert. They are happy to answer questions and offer suggestions to help maximize your fun.
Over 400 5-Star Reviews
With over 400 5-star reviews on Yelp, Google and the website combined, Music City Male Strippers is the best value and the right choice for your important bride.
Perfect for your Nashville Bachelorette Party
Because we have pictures, videos and a detailed profile of each male stripper in Nashville, TN, you are able to pick the male stripper perfect for your bride and guests. Need a fun Nashville male stripper who does a classy, entertaining show? You can choose that. Want a hardcore male stripper in Nashville who grinds on every girl and does full nudity? We have that too. Get exactly the kind of stripper you want with Music City Male Strippers. Don't just choose on looks like the fake picture sites force you to do. You are in control with MCMS. Many of our performers do choreographed shows similar to a play. They don't just take their clothes off then grind on all the girls until the girls are sore or annoyed and ask him to leave. Get a professional male stripper, one perfect for your bachelorette party and bride.
Guaranteed to Get the Nashville Male Stripper you Reserve
Music City Male Strippers contacts your preferred Nashville male stripper to confirm they are available before collecting any money. This allows them to guarantee you are getting the male stripper you want for your Nashville, TN bachelorette party. The pictures on the site are all real. The male strippers pictured are all real. The male stripper you reserve is guaranteed to be the one who shows up to entertain your party. That is absolutely not the case with the other male stripper sites who claim to serve Nashville. Do your homework. Read their reviews. If they are good, they should have hundreds of reviews that get updated weekly. Go a step further and Google their name and the word scam. You will be appalled at what you find. With Music City Male Strippers, what you see is what you get. And what you get is the best of the best male strippers in Nashville Tennessee.
Only Option to See Male Strippers in Nashville
Due to the 'decency' laws here, there is
no male strip club in Nashville TN.
 A few shows calling themselves a "male revue" have popped up but they aren't a male revue at all which they hide in their fine print. They are half-baked burlesque shows. Legally they can't get closer than 3 feet to the girls, can't take off more than a shirt, can't do private dances, etc. So essentially, they aren't strippers at all. If you look through their reviews, and sort out the fake reviews from the real ones, you'll see that people aren't happy with the so-called male revues. Even with the fake reviews, most don't have higher than a 3-star rating. Some shows have nothing but fake reviews, and even have duplicate reviews from different fake reviewers. It's ridiculous. Take a look, you'll laugh.
Another concern that we hear from parties each weekend is that many of the shows don't sell enough tickets so they cancel the show a couple hours before showtime leaving parties high and dry. And as more "revues" come into town, they are cannibalizing each other's customers, and performers, and are having to cancel more and more often because they don't have enough of either to actually host a show. That's never a concern if you hire one of our true, legitimate, professional male strippers.
So if you want an actual male stripper who takes off their shirt and pants (and possibly more) during your Nashville bachelorette party weekend, your only option is to hire a Nashville male stripper to come to your Airbnb or hotel. That's exactly what Music City Male Strippers does. We are Nashville's best and oldest local male stripper service providing the best male strippers in Nashville for bachelorette parties, birthdays, anniversaries, divorce parties and more.
Helpful Guidance and Easy Booking
If you have questions about any of our Nashville male strippers, how the process works, what to expect, what you need or anything else you might want to know, shoot us a call, text or email. Bethany and Robert are happy to help you. They want you to get the perfect male stripper for your Nashville bachelorette party. The booking process is easy and painless. Simply choose the male strippers you want and submit a reservation form. There is no money required to submit a reservation. Bethany and Robert will contact your preferred male stripper and confirm that they are available for your date. If they are, they will let you know. At that point you submit the deposit and you are guaranteed to get the male stripper you chose at the time you selected. Simple as that. If your preferred Music City male stripper is not available at the time you requested, Bethany or Robert will offer you other time options to try to get you your preferred stripper. If they can't make it work with that performer, they will contact your second choice and let you know the options with that Nashville male stripper.
Hometown Advantage
Since we live in
East Nashville
(where a lot of bachelorette parties take place) we have our pulse on the many festivals, concerts, sporting events and construction projects taking place around
Nashville
and the surrounding cities. These can all potentially cause problems for our strippers in terms of parking and getting from performance to performance. This allows us to schedule additional travel time when needed or make our Nashville male strippers aware of potential issues so they aren't late for your performance. This may not seem like a big deal, but while much of the fun is in downtown Nashville, many parties rent houses in East Nashville,
West Nashville
/
The Nations
,
12 South
,
Edgehill
or
Wedgewood-Houston (We-Ho)
. Getting between these areas may only take 15 minutes normally. If there's a game or event at
Nissan Stadium
 or
Bridgestone Arena
, or if downtown roads are closed due to a festival (which is nearly every weekend) the traffic can be gridlock. That 15-minute trip between performances may end up being closer to 45 minutes. If a male stripper from another site had more than 2 parties, he's going to be a no show for the third party. Because Bethany and Robert live in Nashville and know what's going on, they are able to schedule MCMS male strippers with enough time to get between performances so they aren't late for yours. The out of town companies can't do that which is why so many Nashville bachelorette parties who book with the other sites end up getting a call an hour after their male stripper was supposed to show up saying he isn't coming due to "an emergency". The other sites don't even care though. They got you to pay before they confirmed that someone was available so they are happy. We think that is total BS. The rest of the industry might be okay operating that way and ruining bride's big weekend, but we are not. When we guarantee your performer is coming, they are coming. We stake our reputation on it. We get calls every weekend from parties who got tricked by the fake pics on other sites only to have no one show up, after waiting an hour or more. They are so stressed out. It hurts to hear their stories. Sometimes we can help them out and get someone there ASAP. Sometimes we just can't and their party and night ends up ruined. If they had booked in advance they would have been guaranteed to not only have a male stripper, but to actually get the Nashville male stripper pictured, on time.